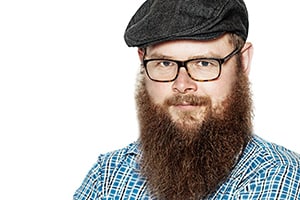 Just a quick intro to the person behind this small page.

My name is Jan Grathwohl – born in 1976 in Denmark. I live in the danish city Næstved together with my wife and our three kids.

I have always been interested in nature and wildlife – and my passion for herpetology was founded in the spring of 1988 – and has been a major part of my life ever since. Over the years i have kept and breed a wide variety of species – and have been collecting a major herpetological library. I also enjoy fieldherpetology in Denmark and abroad.

Feel free to contact me, if you have any questions regarding the content on this site.
The information given here is writen by me, and all images are copyright by me – unless otherwise stated. Nothing from this site, can be used without permission from me. You are though offcourse welcome to link to the page.
You are also very welcome to visit me on:

Facebook – Personal: https://www.facebook.com/jangrathwohl
Facebook – Model Photos: https://www.facebook.com/grathwohlfoto
Instagram – Biodiversity Photos : https://www.instagram.com/jangrathwohl/
Instagram – Model photos: https://www.instagram.com/grathwohlphotography/
500px – Models: https://500px.com/grathwohlfoto