NEW SPECIES FOR DENMARK
Tetrastichus coeruelus
(Eulophidae – Hymenoptera)

This little wasp was found laying eggs on eggs from Crioceris asparagi – a small chrysomelid beetle monofagous to Asparagus. Size around 1,5 mm
I have of course saved the specimen and send pictures to experts of this genus, Christer Hansson, who confirmed that it is indeed this species, and this is first record from Denmark.


So far only 5 species of Tetrastichus was known from Denmark – but a lot of the other described species should be found here as well – if we look closer.


Collected: 9. June 2021 – Næstved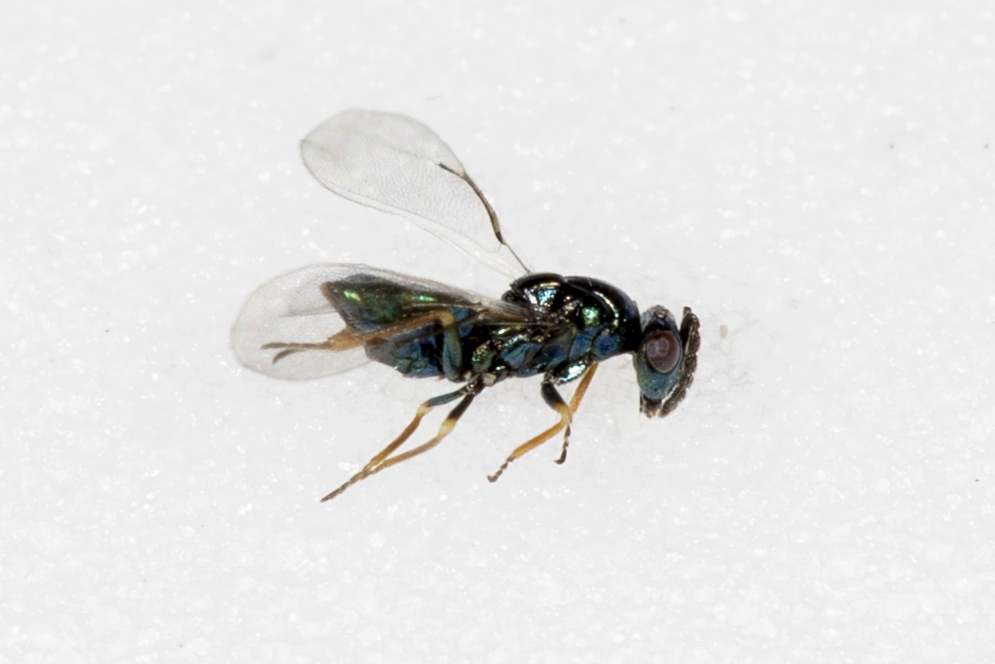 Brachipus schaefferi
(Branchiopoda – Anostraca)
In the summer of 2017 – my wife and son, found a mysterious little creature swimming in a waterfilled wheel track at Kulsbjerg Øvelsesterræn, Denmark.
We caught one, and after having send pictures online, interest was shown from experts on these kind of creatures.
We ended up making a short trip some days later, to catch a few more, and preserve them for the Zoological Museum, Copenhagen. These were the first records of Brachipus schaefferi from Denmark
Aphis jacobaeae
(Aphidae – Hemiptera)
During a vacation to a shelter ground in Randbøl Hede, called Kirstinelyst, i noticed a small aphid on the toxic Ragwort (Jacobaea vulgaris – formerly Senecio jacobaeae). It was unlike the Aphids i had come across before, and i therefore asked experts for advice, as my only option on this species would be Aphis jacobaeae – a species so far unknown from Denmark.

Through the help from aphid expert Roger Blackman, i concluded, although i did not take voucher specimens then, that this had to be a species new for Denmark.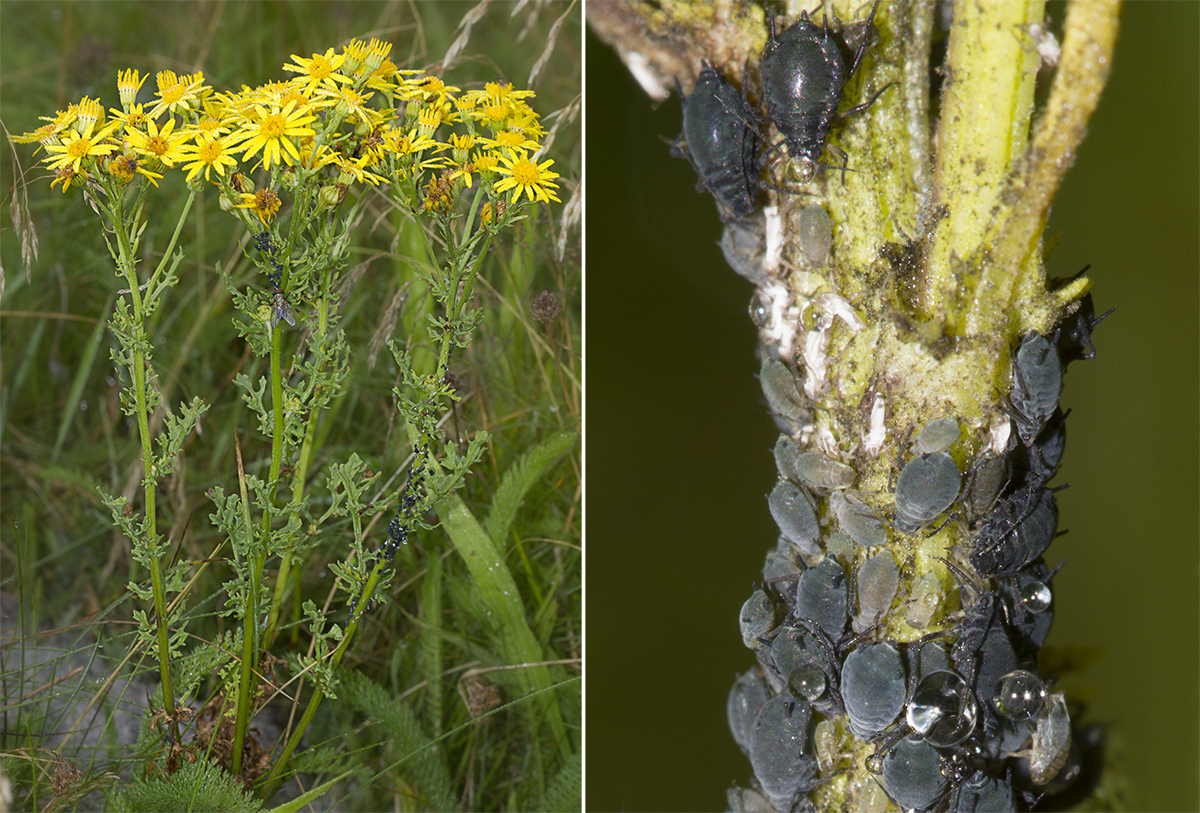 Scientific Names vs. Common Names: I prefer to use the scientific names of the animals i work with, so you will not find many common names used in general.